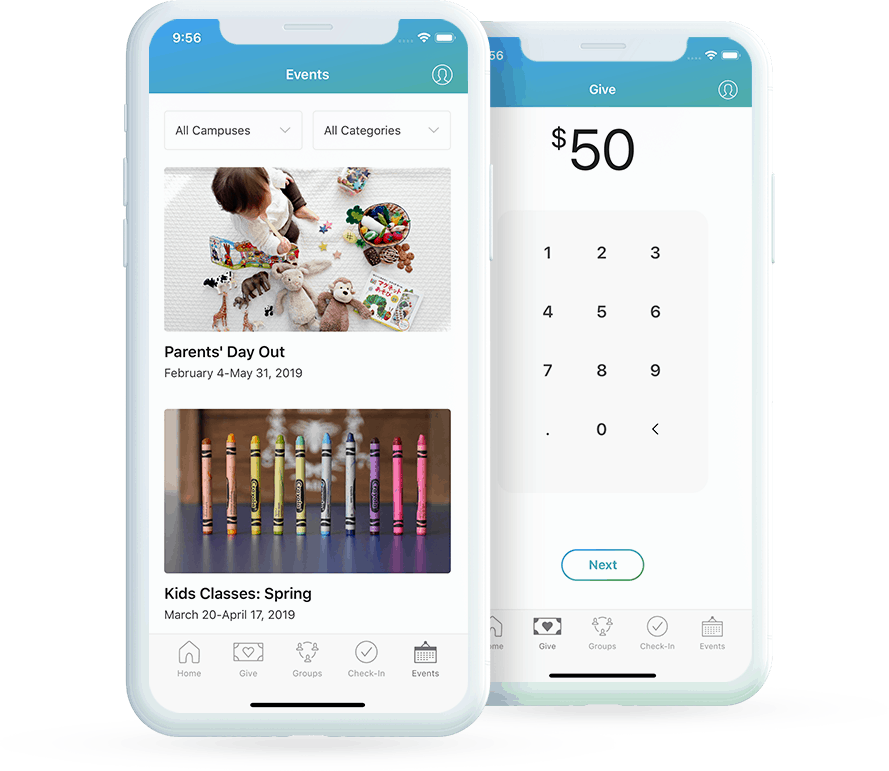 The Church Center app is now your one-stop shop for all things at New Canaan. It's like having the church secretary in your pocket. All of our events, information, prayer requests, & more will live on the app. You can start & manage your giving from anywhere and there's even a church directory that will always stay up to date!*
Events Calendar
Who needs emails or bulletins? Just open the calendar to see everything coming up! Some events you can even sign up for!
Connect with Groups
Sunday School Groups, Ministries, and Committees, no matter the type of group everyone can connect together with in-app events, communications, chat, & resources.
Stay Secure
Child check-in just got a lot easier! precheck-in your family and scan your phone when you get to the church. Speed through the check-in process!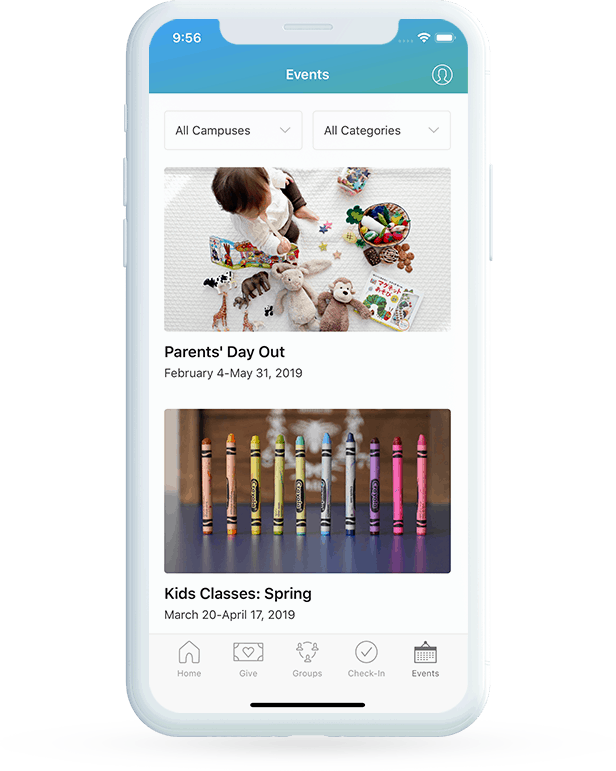 *Directory is opt-in only and you must be invited to view it. We take your privacy very seriously and will only publish your information if you enable it in the app.
App Store® and iPhone® are trademarks of Apple Inc.
Google Play and the Google Play logo are trademarks of Google LLC